Taekwondo Classes in Greater Toronto Area (GTA)
School, work and stress are constantly getting in the way of teens/adults properly managing their time to fit in physical activity. Taekwondo classes are a great place for you to get in shape and achieve goals that you never thought you could. Set long and short-term goals and our instructors will be there to help you achieve them. It's never too late to start!
Focus
– Coordination, balance, flexibility and strength
– Improving confidence
– Goal-setting
– Self-defense
Curriculum includes
– All classes taught by certified Master Instructors
– Beginner to advanced level blocks, self-defense, punches and kicks
– Improved health and confidence
– Safe environment for beginner to advanced level sparring
Get Your FREE Trial Lesson Today!
IF YOU'RE READY TO MAKE A CHANGE TO YOUR LIFE THAT WILL REPLACE STRESS WITH INNER PEACE THROUGH PHYSICALITY AND MEDITATION, THEN WE CAN'T WAIT TO WELCOME YOU INTO OUR PROGRAM.
Take advantage of a comprehensive opportunity to reevaluate every element of your life. Use solid options to get the body that you want and the fitness that you need.
Our program combines techniques that reinforce self-discipline, strength building, weight loss and self-defense. Each indispensable practice is based on ancient methods that will stay with you for the rest of your life.
And, even more importantly: Our program is good for all ages, genders, fitness levels and abilities.
ADULTS WHO STUDY MARTIAL ARTS REAP SIGNIFICANT BENEFITS
Studying martial arts is something that anybody – at any age or fitness level – can do. Martial arts classes are fun, empowering, and provide a great workout for adults. Whether you want to defend yourself, lose weight, or just have fun, our adult martial arts classes have something to offer.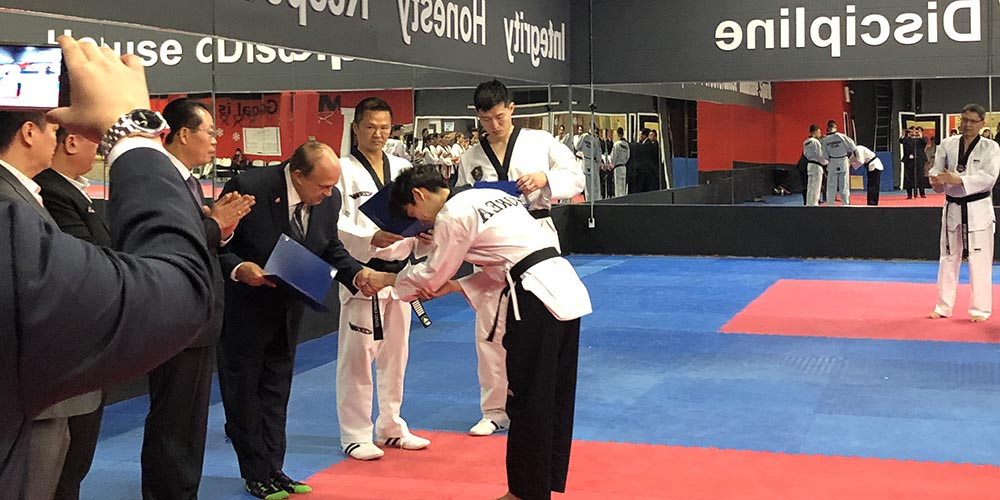 FINDING THE TIME AND ENERGY TO EXERCISE CAN BE DIFFICULT
Even when you do find time to hit the gym, regardless of having a schedule that's full of work, family time, and other obligations, you might be bored of your same old workout. There's nothing exciting about another go-round on the treadmill or elliptical – and you might need some encouragement to stick to a schedule and achieve your fitness goals.
Martial arts classes for adults focus on building core strength and cardiovascular fitness in a fun, social setting. Why not break out of your dull routine?